Arid Steppe Bases, Oval 105mm (x1)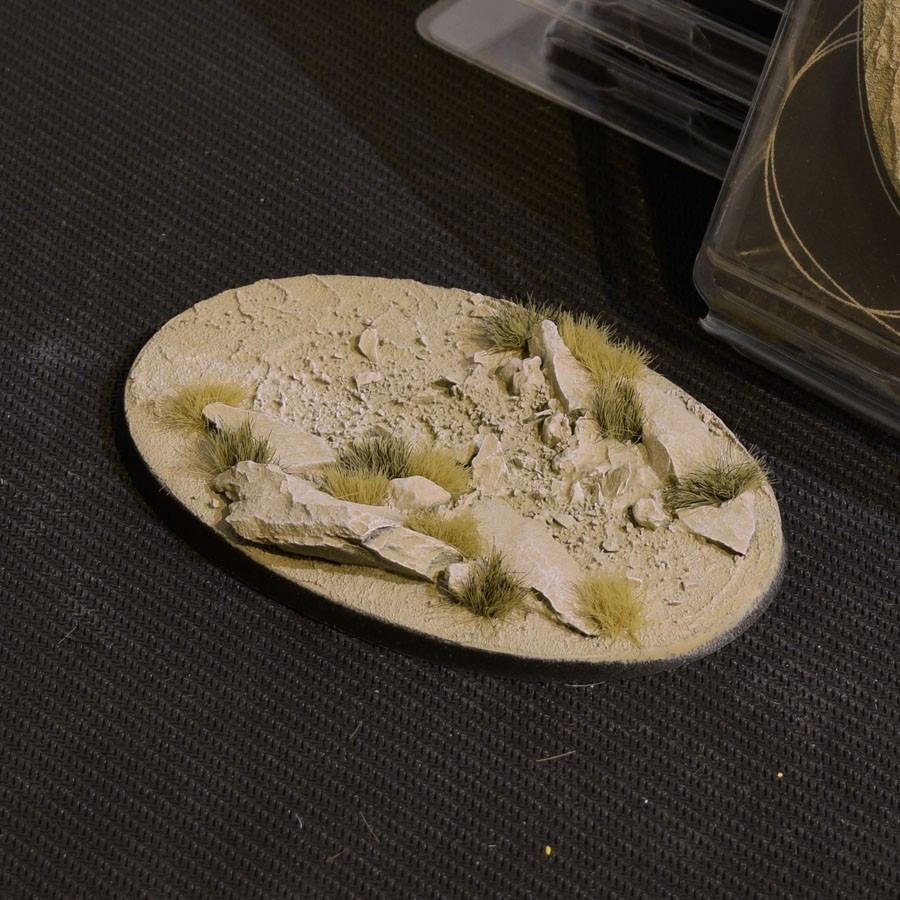 A landscape with sandy soils, rocky outcrops and only a few tufts. They recreate semi desert steppes on habitats with low precipitation and severe extreme climates, either on the hot fringes of subtropical deserts, or on the cold continental interior lands.
This pack contains 1 oval Battle Ready Base 105mm wide in an arid steppe theme.
All Battle Ready Bases are sold already painted and finished by hand.