Resin Bases Rocky Fields Oval 90mm (x2)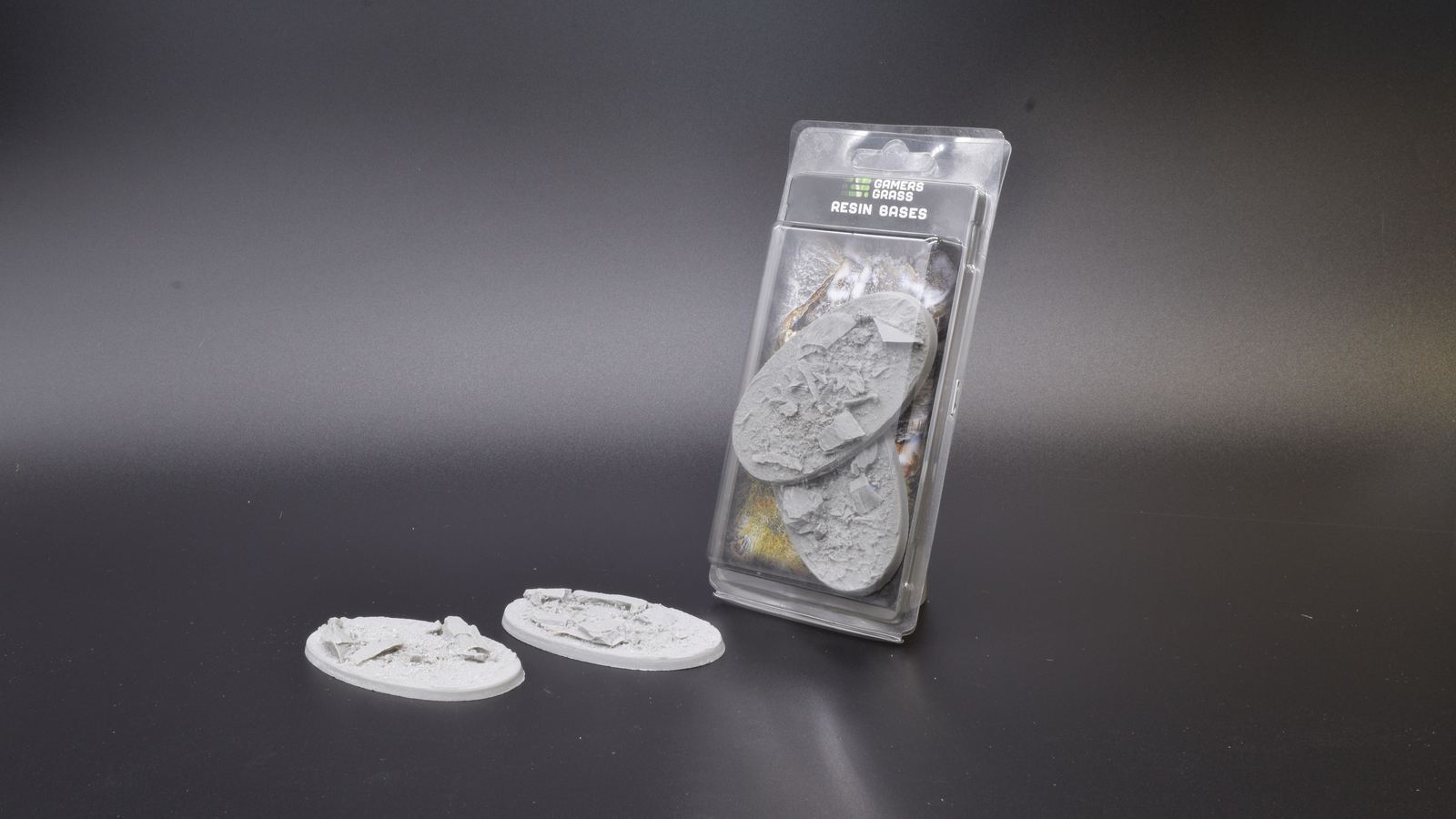 High quality resin bases supplied unpainted. Perfect for adding detail under your armies' feet.
Best used to simulate most kinds of rocky environments.
This pack contains 2 oval resin bases 90mm wide in a rocky fields theme. All Resin Bases are sold unpainted.